7 MINS
February 12, 2020
Your Guide to Celebrating Valentine's Day on the Northern Beaches
Whether you want to take your partner to a romantic restaurant or you prefer the secluded beauty offered up the many coastal beaches and walkways, the Northern Beaches of Sydney is the perfect spot to share a special day and let the romance blossom in true Valentine's fashion.
Today we wanted to share with you some of our personal favourite romantic spots where you and your partner can enjoy some romantic one on one time and celebrate Valentine's day like a true Northern Beaches local.
Our Favourite Romantic Restaurants and Eateries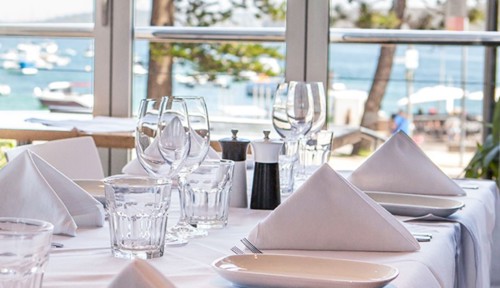 Jonahs - Whale Beach


This award winning hatted restaurant takes the top spot because it is quite simply the most romantic place to wine and dine that we could think of. Breathtaking views, private dining and sumptuous food make for one of the Northern Beaches most romantic recipes.




The Pantry Manly


Located on the water's edge at Manly and affording uninterrupted views of the surrounding beach and coastline, The Pantry Manly is the perfect spot for a romantic brunch, lunch, or dinner.




The Herring Room - Manly


Sumptuous dining and delicious cocktails served in a softly lit and well appointed 1920's inspired setting - perfect Valentine's day dining




Pilu At Freshwater


Perched on the hill with breathtaking views of the beach and surrounding ocean, Pilu is one of the more popular restaurants on the Northern Beaches and a fantastic place to celebrate Valentine's with that special someone




Garfish - Manly


Located across from the ferry wharf with breathtaking views over the water, Garfish is popular with locals and tourists alike. But is it romantic?  Considering most reviews look something like this

"

My wife and I keep this magnificent harbourside restaurant for special occasions."

I would be inclined to say yes.




Berowra Waters Inn


This highly rated restaurant is only accessible by boat or sea-plane making it a beautiful and secluded spot to enjoy Valentine's day with that special someone




Hugos Manly


Positioned on the iconic Manly Wharf, Hugos Manly offers an unforgettable dining experience in one of Sydney's most spectacular waterfront locations.




One reader summed it up quite nicely saying "Hugos strikes the perfect balance between relaxed and special making it a great destination for almost any occasion"




Restaurant Lovat - Newport


With a name like Lovat it seems destined to be included in a list of romantic Valentine's day destinations - and the reviews only cement this fact, with one reviewer summing up our thoughts perfectly;




"Lovat is an amazing restaurant, the food is divine and I can't help but keep returning! I will highly recommend it! Will be back for sure! A great place for a family dinner or a romantic date night."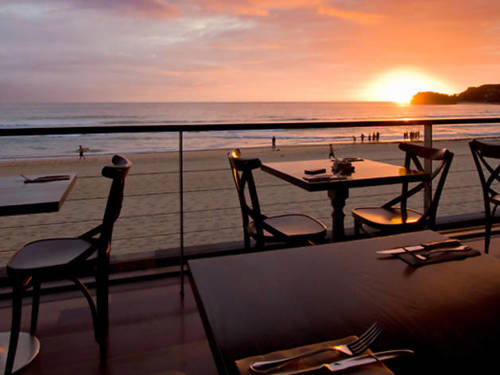 When it comes to fantastic wining and dining the Northern Beaches provides in (buckets and) spades and if any of the above recommendations don't tickle your romantic fancy then be sure to check out this article we recently published highlighting all our favourite restaurants in and around the Northern Beaches
Our Favourite Secluded Walks and Picnic Areas
Bubbly and Sunset Anyone?
There is no shortage of beautifully appointed picnic areas with breathtaking views on the Northern Beaches, it is the perfect neighbourhood for surf and sun loving families after all, but finding secluded picnic spots to celebrate that special day with that special someone can be a little trickier and requires some local knowledge.
So we asked our regular readers - the Northern Beaches locals, to share some of their best kept secrets...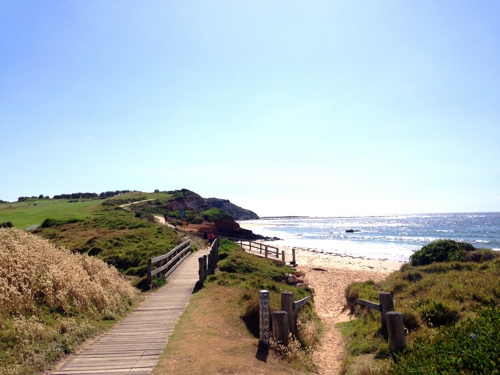 The Coast Walk
Granted the coast walk is not a 'romantic spot' per se as it stretches 36km along the breathtaking coastline but with the unique and memorable views that surround you the entire way it is easy to see why this is such a popular spot for couples to spend some quality time together.
Take in the spectacular views as you walk at your own leisurely pace or stop and enjoy the sweeping views from any number of benches and seating areas.
One reader made a good point about the walk;  "The Coastal walk is a beautiful way to spend time with that special someone but it also has the added benefit of letting you search for even more secluded and romantic spots to enjoy a picnic or a quiet drink while watching the sun set"
Barrenjoey Lighthouse in Palm Beach
"Barrenjoey lighthouse has the most amazing views. A little bit of a hike but go there at sunset and there aren't as many people and it's perfect for a romantic picnic."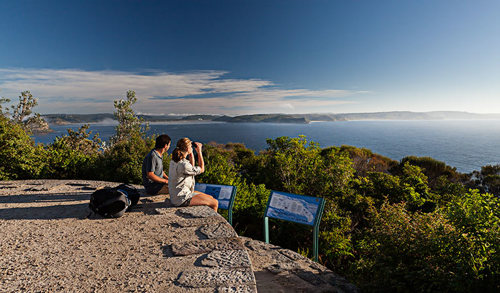 Pittwater Park - Barrenjoey Rd.
One local reader, Chris also pointed out that the lighthouse walk is not the only romantic spot to take in the expansive ocean views…
"My partner and I like to get Fish and chips from the shop across from the Palm Beach Ferry wharf (next to Barrenjoey House) and take it across the road with a picnic rug and enjoy the sunset over Pittwater. There is seating at the park across the road but we like to walk up the beach and find a more private spot."
Fish & Chips - Anywhere!
Chris raised a good point about getting your own take away food and finding somewhere to sit and enjoy the views and each others company - a point that was echoed by another local reader who said  "Manly is also great. Take some wine, pick up some takeaway fish and chips and go eat on the beach."
Collins Flat Beach in Manly
One of the smallest and most secluded beaches around the Northern beaches, Collins Flat in Manly is a great place to enjoy a romantic afternoon or evening. With pristine waters protected on all sides and a magnificent waterfall that flows onto the beach there really isn't much more to say. So we'll let a local sum it up instead; 
"It's private, secluded and every time I have been there it's been near empty. It's absolutely gorgeous."
Shelly Beach & Cabbage Tree Bay
Feeling like a secluded island when compared to the massive expanse that is Manly beach, Shelly Beach and the surrounding bush of Cabbage Tree Bay is a fantastic spot to enjoy a romantic valentine's day picnic taking in the expansive ocean views.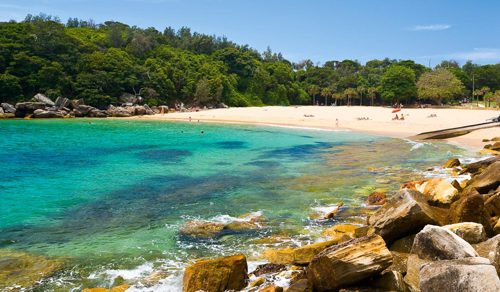 Relax with a glass of wine or if you are feeling adventurous, walk to North head and enjoy the panoramic views of Sydney Harbour and the surrounding city.
Chinamans Beach & Rosherville Reserve
Chinamans beach is a hidden beach located between Balmoral and The Spit that offers white sand, clear calm water and the seclusion that romantic couples want when celebrating Valentine's day. Like Shelly beach it is popular with families during the day but is quiet with a serene ambience when the sun sets. Keep in mind that due to the north facing nature of Chinamans beach you won't get spectacular sunset views here. Best to wait until after dark and enjoy that bottle of red together instead.
We haven't even scratched at the surface when it comes to secluded and romantic spots to enjoy valentine's day with your partner because there are just too many to mention. WIth over 50Km of accessible coastline to discover I for one think it is fair to say that when it comes to celebrating Valentine's Day, love is definitely in the Northern Beaches air.