3 mins
February 5, 2020
How Dog Friendly is the Northern Beaches?
When you consider how generally friendly the Northern Beaches is, you would be forgiven for thinking that man's best friend would be allowed anywhere and everywhere. Sadly this is not the case! Although there are a myriad of places you are not allowed to take your four-legged friend, there's also a host of amazing parks, beaches, cafes, bars, restaurants and walking trails where the two (or more) of you can enjoy some quality time enjoying the warmth of the Northern Beaches sun.
Dog Friendly Beaches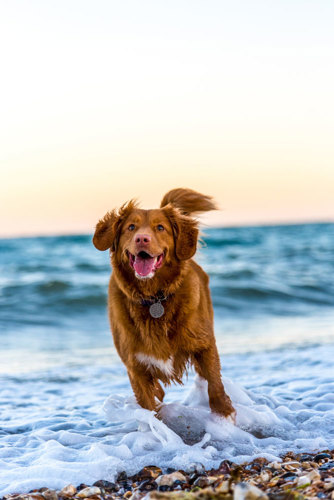 1. Clontarf Beach
With fantastic picnic and BBQ facilities and easy access to cafes and restaurants, it is little wonder why Clontarf Reserve is such a popular spot for tourists and locals alike. Here you will find showers, toilets and of course easy access to the beach - and whilst this beach is indeed dog friendly, you will need to keep your pooch on a leash and can also only use the park between 10am and 6pm.
2. Sandy Bay
For a great off-leash beach Sandy Bay is your go to, a small stretch of sheltered beach just north of Clontarf Reserve. This quaint little dog friendly beach is also very shallow making it perfect for your furry friend to run and jump without having to actually swim.
3. Bayview Dog Park
A personal favourite of mine (and my two beautiful Labs) and probably one of the most popular dog parks in Sydney's Northern Beaches, Bayview dog park on Pittwater Rd in Rowland Reserve, Bayview has everything for you and your best friend. A large grassed area with plenty of trees for shade is surrounded by a peninsula of sand where there is always a host of dogs all having the time of their life.
A short stroll through the walking track will take you to a nice cafe/restaurant which is of course dog friendly (they do need to be on a leash at this point) where you can enjoy the water views or let the children play in the expansive playground.
Bayview is so popular that on most weekends you'll likely find a coffee van and a mobile dog grooming/washing service. Give your dog a bath and a coffee, or just enjoy the coffee yourself. Probably best actually.
4. Sirius Cove Reserve
Nestled away in the heart of Mosman is a charming little beach, playground and picnic area. Surrounded by a sandstone wall, the south facing beach flows directly into Sydney Harbour and is relatively quiet and shallow, making it perfect for walking or wading through the water with your dog without necessarily having to swim.
Dogs are allowed off-leash in the park, on the beach and in the water all day from Monday to Friday. On Saturdays, Sundays and public holidays this is restricted to non-peak hours before 9am and after 4pm.
5. Clifton Gardens
Located along the popular Taronga Zoo to Balmoral Walking Track (link to walking tracks article), Clifton Gardens Reserve has been a popular picnic spot for families since the 19th century.
Boasting a rocky beach with a netted swimming area, fenced playground for the kids and excellent BBQ and picnic facilities it is easy to see why. Add the fact you can bring your four-legged friend(s) along and it's a wonder this picnic area and beach isn't always packed.
6. Flora & Ritchie Roberts Reserve
Like Bayview Reserve, Flora and Ritchie Roberts Reserve is completely dog friendly, with all dogs allowed off-leash at all times. The grassy dunes and natural lagoon make for an exciting area for dogs and children alike to have the time of their life.
Located in Curl Curl between Dee Why and Freshwater Beach, the Flora and Ritchie Roberts Reserve is popular with locals as well as dog owners from across Sydney.
7. Avalon Beach Reserve
More a dog friendly park that is really close to the beach than an actual dog friendly beach per se, the off-leash area located at Avalon is centrally located, completely fenced off and includes waste bags, bins and water taps.
And since it is just a (very) short stroll to Avalon Beach we decided it deserved an inclusion in this list. It also makes for a great segue into the next part of our extensive commentary on how dog friendly the Northern Beaches actually is.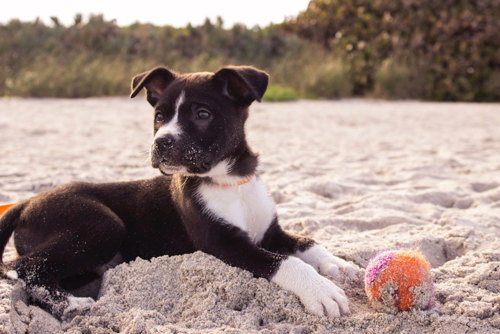 Other Parks and Walking Tracks where you can spend some quality time with your four-legged furry friend…
Dog Friendly Parks
There are probably hundreds of parks and walking tracks in and around the Northern Beaches where you can happily take your dog for a walk, but since many of these parks and walking tracks require you to keep your dog on-leash, we have only listed those dog friendly parks and walking tracks where you can enjoy off-leash play as well as bags and bins for cleaning up after your four-legged friend.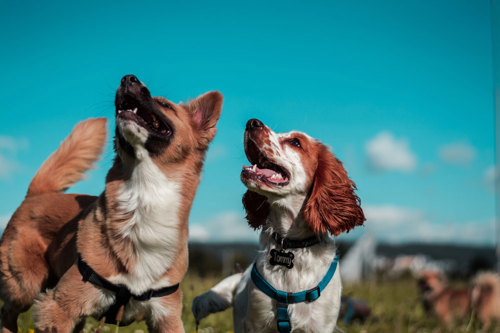 Adams Street Reserve (John Fisher Park) and Curl Curl Lagoon
Allambie Heights Oval
Beacon Hill Reserve
Beverly Job Park, Narraweena
Dearin Reserve, Newport
Deep Creek Reserve on Wakehurst Parkway, North Narrabeen
Frenchs Forest Showground
Hinker Dog Park, Avalon
Progress Park, North Narrabeen
Robert Dunn Reserve, South Mona Vale Headland
Truman Reserve, Cromer
Dog Friendly Walking Tracks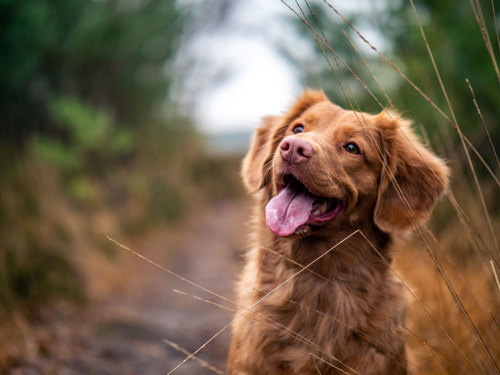 McCarrs Creek Reserve and Walking Track, Church Point
Narrabeen Lagoon Trail
Flora and Ritchie Roberts Reserve Coastal Walk
North Harbour Reserve to Forty Baskets Beach Scenic Walk
Curl Curl Beach to Freshwater Coastal Walk
Dog Friendly Cafes, Bars & Restaurants
After a long enjoyable walk or an energetic play in one of the many dog friendly parks or walking tracks, you'll probably find yourself hankering for a refreshing drink and a light snack. Luckily the Northern Beaches is ready to accommodate you and your furry friends. Here are some of the more popular dog friendly establishments in and around the Northern Beaches.
The Newport (Arms) Hotel in Newport
Modus Operandi Brewery in Mona Vale
Alma Avalon (Mexican inspired bar/restaurant)
Nomad Brewing Co. in South Brookvale
H2O Cafe Restaurant in Narrabeen
Forty Beans Cafe/Espresso Bar in Balgowlah
Little Manly Beach Kiosk on Manly Beach
The Sneaky Grind in Avalon (Favourite of Locals so shhhhh)
Dunes Kiosk in Palm Beach
The Boat House in Palm Beach
Sunrise Cafe in Warriewood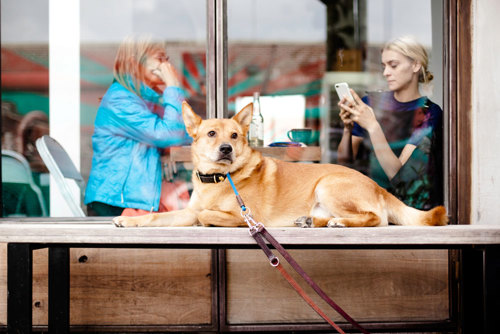 It seems that the Northern Beaches is one of the most dog friendly places in all of Sydney, with more parks, tracks, cafes, bars and restaurants accommodating your furry four-legged friends than anywhere else. We have tried to list as many of the popular dog friendly places on the Northern Beaches as possible but we know there's a heap more we probably missed!
Huge thanks to the below websites for providing up to date resources and ongoing information for dog owners living in and around the Northern Beaches.