2020 has seen an interesting revival of new and old interior design trends.
Sustainable materials and aesthetics are taking the lead as designers, architects and homebuyers are putting eco-friendly choices above all else.
Bold, dramatic artworks and décor stand out in minimal spaces while earthy colour palettes bring a sense of calmness and wellbeing to any interior. At the end of the day, it comes down to your own choice and style. This year there's plenty of stylish interior trends for you to choose from.
Natural, sustainable and eco-friendly design


Simplicity has taken over. Delight in pastels, earthy browns, greens and creams: it's all about a natural palette. Rattan and jute textures abound, bringing a rustic and organic feel to any interior. This is the movement that captures our passion for sustainability and the return back to a more natural, less harmful way of life. Think calm, serene and organic textures, colours, and shapes. No more hard edges, sharp lines, or harsh materials. If it doesn't look natural, it probably isn't.
Streamlined, spaceless kitchens
Minimalism and efficiency are leading the way with kitchen interiors. Think de-cluttered spaces with out-of-sight-out-of-mind organisation.
Concealed kitchens are a feature of interior design ergonomics bringing together function and aesthetics. This kitchen interior style makes the most of high-quality confined spaces or adds to the expansiveness of open living interiors.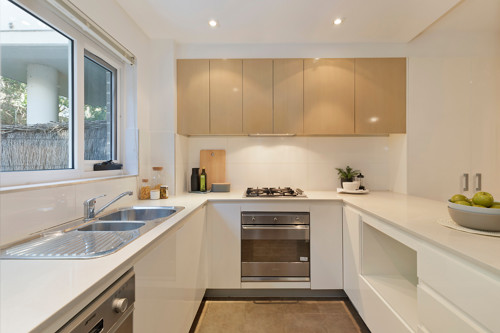 One of our most recently sold open-plan apartments in Freshwater elegantly showcasing the spaciousness and organisation that comes from a concealed kitchen.
Going way back to retro
The 70's vibe always finds its way back with its funky shapes and stand out colour it's no wonder why. Terrazzo and leopard print have made a surprising, yet stylish return. This look moves away from the natural aesthetics we mentioned about and towards Maximalism, with vibrant colours and retro wallpapers with patterns that pop.
Contemporary style meets old-world charm
The industrial interior is all about a delicate play of contrasts in materials and aesthetics. Think neutral hues, timber furnishings, and metallic accents combined with natural and rustic feature pieces or accents. Industrial interiors are about the fusing of contemporary and vintage, it's about not trying too hard, but just hard enough.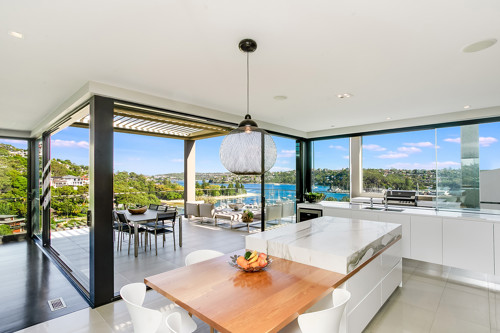 Featured above is one of Clarke & Humel's most exclusive, harbourside properties for sale in Clontarf capturing the industrial trend with its use of black metal cladding. The metal cladding draws the eye to the seascape and gives the interior a sense of form and structure.
Bringing the outside in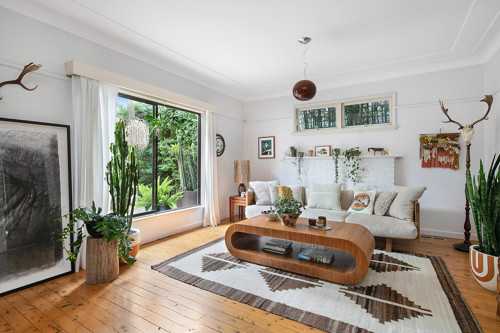 Some of our favourite properties on the market such as the delightful beach cottage located in Curl Curl featured above seamlessly integrate the inside with the outside.
Not only are we seeing more natural textures and colours, but interior and architectural designers have also been designing more sustainable spaces for us to live in.
The abundance of plant life and open space living create an expansive feeling for the homeowner that appears to merge with the garden and extended space outside. 
Modern coastal interiors
Living by the coa
st brings together the best of lifestyle and luxury. Beautiful sea breezes and seascapes that go on as far as the eye can see, from your balcony or bedroom window, living by the ocean certainly has many advantages.
Featured below is one of our rare harbourfront Manly properties with its very own private beach.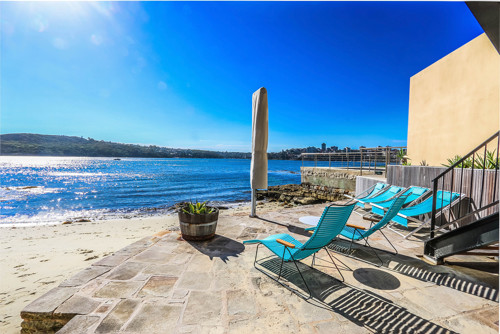 Beachside homes have a certain something about them, reflecting their natural earthy and seaside surrounds.
A modern coastal interior is characterised by a natural colour palette, natural materials and textures, bringing the outside in, and your own personal touch of course. It lends more to the minimal and natural interior trends that we mentioned at the beginning of our article.
We always hear about minimalism, but there's a new trend in town. Meet Maximalism.
Maximalism is everything its name suggests and more. Maximalism is minimalism's total opposite. It's about personality over perfection.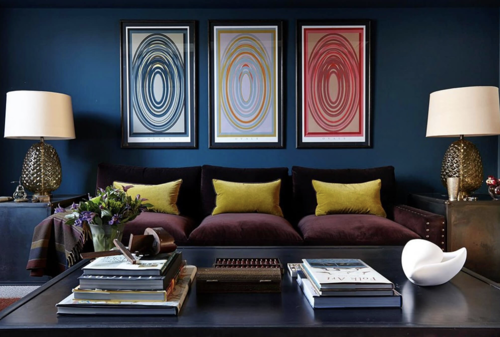 Flare and flamboyance that brings spaces to life capturing creativity and individuality. Maximalism is all about bringing energy and colour into spaces to capture character and personality. It's out with a 'less is more' mentality and in with more of everything. More of your favourite colours, art, fabrics, plants and more texture. This trend is all about you and the more YOU it is, the better where this style is concerned.
Interior design is important to us at Clarke & Humel.
We know how much it contributes to our customers' comfort and purchasing or rental choice. We are here to provide you with not only the best rental and property advice but also tips and tricks that can make your house into a home.